Architectural designer Kaveh Najafian used the artificial intelligence(AI) program Midjouney to render the Palace of Versailles, in the series titled "Flying Versailles".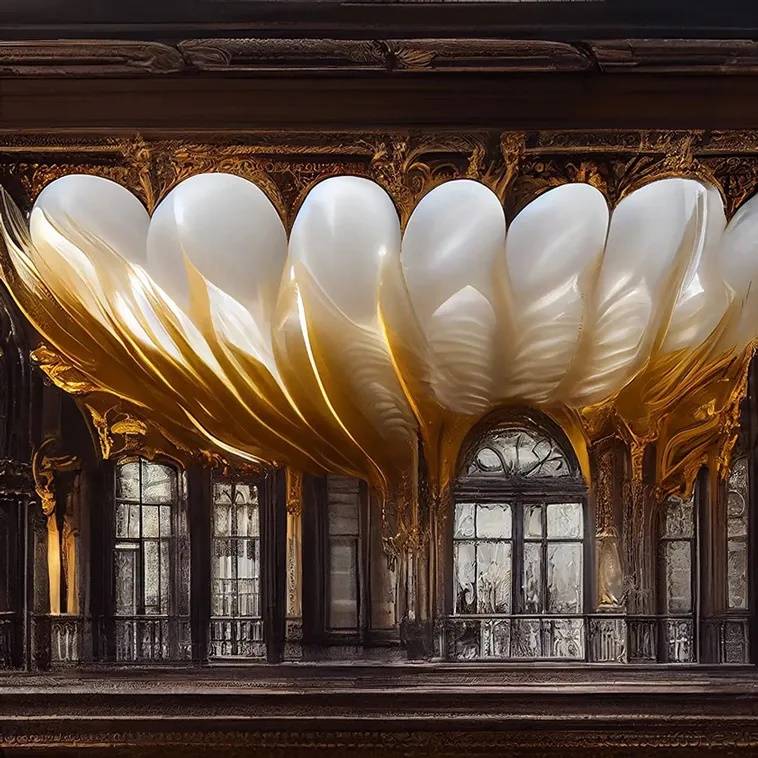 These renderings are decorated with feathers and gold facades. The series is part of an iterative process or experiment. This is done through text prompts that are continually tweaked to become more accurate.
Kaveh Najafia uses the Versailles palace as the main facade to experiment with, as it is an epitome of decorative architecture in Europe and the peak of the French Baroque. As Midjouney has a heavy database of references for Versailles, it counts as a 'natural habitat' for the AI software. Additionally, the sheer number of online material gives a solid base for the software to work with. The details of the facades and the interiors are in harmony with the artistic language of the up-scaled features of Midjouney V3, the text-to-art AI generator, which helps to produce accurate results.